CATALYST TRAINING SESSIONS
Our Catalyst group training sessions run throughout the week at Vauxwall, hosted by one of our awesome Catalyst Coaches.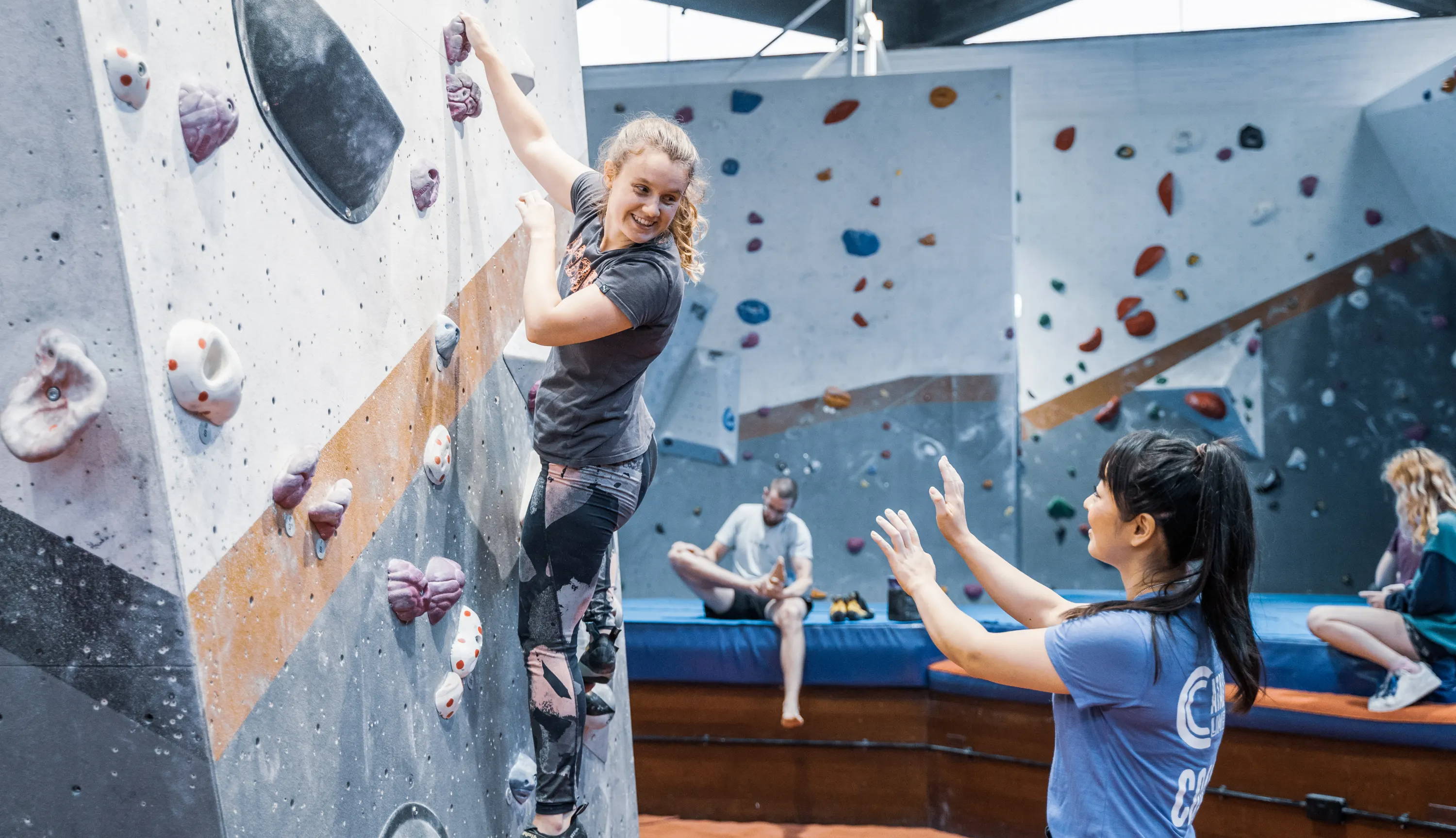 ---
The Catalyst Training Sessions are group classes to help you to improve your climbing, with the help of a Catalyst coach.
Each session will involve a selection of our Catalyst exercises, which each have a focus designed to help with a specific technique, functional strength, or mindset. You will then finish off with a section of projecting!
There are five regular sessions throughout the week at either VauxWest or VauxEast.
These sessions are suited to all abilities, as the exercises can be modified for any level! As long as you have been climbing before and are signed off to climb unsupervised at VauxWall! If you are brand new to climbing, we reccommend checking out our Private Coaching offering - so that you can have a focused introduction to climbing.
These sessions are for over 18's only, but please check out our Creatures Social Club, and Creatures Academy for 10-17's!
You can pay a drop-in fee of £15 to attend a single training session. Alternatively, we offer multipacks of 5 sessions for £62.50, or 10 sessions for £100.
We also offer the Catalyst Training Membership, which gives you unlimited access to as many Training Sessions as you like per month, for only £50!
You can book onto our training sessions via our booking system, Momence. This is also where you can purchase a Training Membership! Please look below to check out our upcoming schedule!
**VauxWest and VauxEast are still operating at reduced capacity. Please ensure you book in an appropriate slot before attending**
---